Meet Our Veterinary Team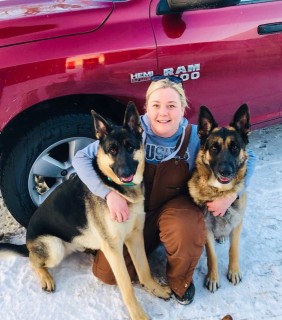 Amanda Tart, Vet Tech
Joined the Clinic in July 2017
Amanda completed the Vet Tech Program at RCTC in May 2019.

Amanda enjoys being a part of a mixed animal practice that offers exposure to both large and small animal care including emergency services.

Amanda's family manages a crop farm, where they also raise beef cattle and Holstein steers.
Amanda owns 2 German Shepard's Yogi & Harley.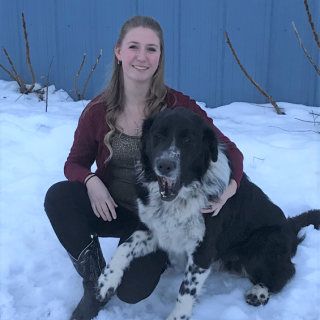 Makayla Morgan, Vet Tech
Joined the Clinic in September 2019
Makayla completed the Vet Tech Program at RCTC in 2018

Makayla enjoys caring for all animals at the clinic but her first love is Equine care.

Makayla's family manages a crop farm that she spends a lot of time in the spring and fall helping with the planting and harvest seasons. Makayla has a yellow lab "Sweety", a miniature poodle "Tina" and a Great Pyrenees mix named "Bacon"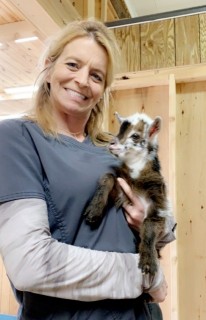 Lori Janet, Vet Assistant
Joined Clinic in March 2018

Lori loves spending time outdoors, spending time with her kids and her pets. For fun Lori likes to go tubing with family and friends, and also finds it relaxing to grow her own vegetable garden. Lori has 2 dogs, Lila and Diesel.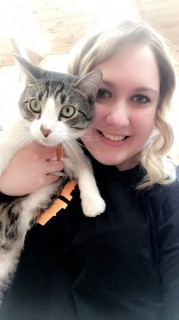 Carmen Dohlman, Office Manager
Joined Clinic in August 2018
Bachelor of Science in Ag Business and Animal Science at UW River Falls

Carmen and her family breed and raise Simmental cattle, showing at the local and state levels in Minnesota and Iowa. Carmen enjoys helping 4-H students learn how to groom and prepare their show calves for their local shows. Carmen has three heifers of her own, three dogs Tucker, Lilly and Gracie; and five farm cats.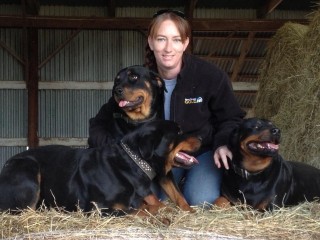 Jennifer Peeters, Office Assistant, Vet Tech
Joined the Clinic in March 1996

Jennifer is a native to the Chatfield area and has as strong passion for animal care. Offering proper health and dental care to our small animal customers is a priority while extending exceptional customer service to all clients at Chosen Valley Vet Clinic.

Jennifer and her husband Hank own a 35 head beef cow herd, 7 horses, 5 dogs, Ava, Turbo, Tommy Boy, Rex, and Guinevere and farm cats named Rocky, Judy, and Midnight.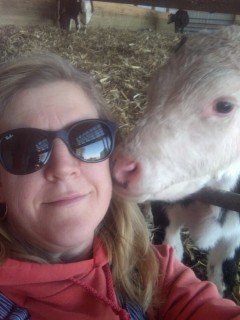 Beth Pagel, Receptionist
Joined Clinic in November 2018
Studied Ag Sales and Marketing at the University of Minnesota-Waseca

Beth has a background in the registered Holstein business and more recently shares ownership in a cross bred beef cow calf herd. Beth is proud to be able to work with the vet team that she has been doing business with her whole life. Beth and Mike own a 50 head beef cow herd and raise corn, soybeans, alfalfa, and sweet corn. In addition to the cows Beth has a Black Lab named Bear, four house cats Gracie, Monkey, Syd, and Fathead along with several barn cats and some chickens.