Beef Bovine Veterinary Services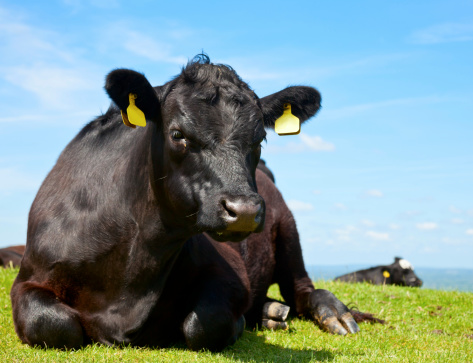 The veterinary team at Chosen Valley Vet Clinic is committed to advancing dairy and beef production through excellence in individual medicine and herd health.
General Services

Individual Medical Treatment

24/7 Emergency Care




Chute Work

Dehorning

Castration

Implant

Vaccine

Deworming




On Farm Surgery

Cesarean Section Surgery

Abdominal Surgery

Hernia Surgery

Laceration Repair

Emergency Surgery
Chosen Valley Vet Clinic offers a full range of surgical procedures. We offer routine abdominal surgeries for the correction of displaced abomasum. We feel that the surgical procedure to correct an LDA/RDA is the most effective way to correct this affliction for a long term solution and extended animal health. Our team at Chosen Valley Vet Clinic is trained and equipped to perform most surgical procedures on farm for the best overall treatment of the animal.
In House Laboratory Services
Chosen Valley Vet Clinic offers in-house laboratory services to provide quick turnaround times in the treatment of affected animals. Some of these services include:

Milk Cultures

Fecal Samples

CBC & Blood Chemistry

Urinalysis

Colostrum Evaluation

Total Proteins




Reproductive Services

Bull Breeding Soundness Evaluation

Ultrasound Repro Evaluation

Pregnancy Detection

Fetal Sexing at 55-80 days Gestation

Problem Breeders

Breeding Soundness Exams for Heifers
Chosen Valley Vet Clinic offers a comprehensive reproductive program for our clients. On-farm ultrasound is a key component that allows our veterinary team to be more efficient and accurate pregnancy detection which helps our team do a more thorough evaluation of the reproductive tract. Our team can formulate a reproductive health program that best fits your herds' needs.
Consultation Service

Vaccine/Treatment/Implant Protocols

Proper Drug Use

Record Analysis

Milk Quality & Mastitis Prevention

Whole Herd Investigations

Fresh Cow Protocols

Team Meetings

Breeding Programs
The veterinary team at Chosen Valley Vet Clinic works together as a team to help our clients develop comprehensive treatment protocols based on the farm and skill sets of the employees to maximize successful outcomes. Our veterinarians are here to help you develop record keeping methods that can effectively evaluate drug use and treatment protocols to help prevent milk and meat residues and monitor herd health.
Regulatory Services

Electronic VFD's

Health Papers

Sample Collection, Testing, and Vaccination requires for shipment and showing
Health certificates are required for movement of animals within the state and outside the state and country. Each state has their own regulations for entry. In addition, a show, sale, or new owner may have additional requirements. Health certificates generally expire after 30 days from the date the certificate is issued. Contact a member of our veterinary team to schedule a time well in advance of anticipated movement of livestock to complete all necessary testing and documentation for required health papers.
Chosen Valley Vet Clinic Calf Care Room

In-House IV Fluids and Treatment
At Chosen Valley Vet Clinic we offer emergency calf care for newborn calves that need extra medical care that only our experienced veterinary team can provide. This critical care facility can be the crucial difference between life and death for those calves that have entered this world in less than ideal condition.